Have you ever dreamed to build your own reality using opportunities of technological age?
Decentraland is the best way to make it. On this platform you can create, experience, and monetize content and applications. Let's sink to story "What is Decentraland?"
Users buy LAND, develop it, build there and earn tokens taking part in platform's competitions. These tokens (known as MANA tokens) can be changed to a real cryptocurrency (ETH). Another variant – buy some items on the platform for MANA.
Decentraland is a virtual world owned by its users and supported by the Ethereum Blockchain. All people can join a public platform controlled by its community and take a stake in the virtual world.
The game main theme is "Drive your vision with the tools, tutorials, and support that community provides".
A metaverse of Decentraland is a virtual world, supported by infrastructure of gaming platform,
It consists of a decentralized ledger for land ownership, a protocol for describing the content of each land parcel, and a peer-to-peer network for user interactions. The community always owns Land, providing full control over their creations. Users claim ownership of virtual land on a blockchain-based ledger of parcels. Landowners control what content is published to their portion of land, which is identified by a set of cartesian coordinates (x,y). Land is a very valuable like not replaceable, transferable, deficient digital asset stored in an Ethereum smart contract. It can be acquired by spending MANA. MANA can also be used to make in-world purchases of digital goods and services. Please visit: decentraland.org for more details.
MANA Token is a core of game.
A blockchain-based token MANA is a core of Decentraland's world, it is using for trading goods and services provided by users. But it is not only one digital asset, the other being LAND.
MANA is burned to claim LAND and to make in-world purchases of goods and services, as well as to serve as a proxy to assess the price of a new parcel of LAND. Users can purchase MANA at true cost with low commission on Raido Finance exchange, BUY/SELL MANA for ETH and use it to buy LAND on Decentraland's marketplace.
MANA is a ERC-20 token. LAND is a virtual earth (ground), it is a second asset in game, ERC-721 token. By buying token MANA on Raido Finance exchange platform user can exchange MANA for LAND on Decentraland's marketplace.
MANA is also burned to claim LAND, to make in-world purchases of goods and services. This token serves as a proxy to estimate the price of LAND's new parcel.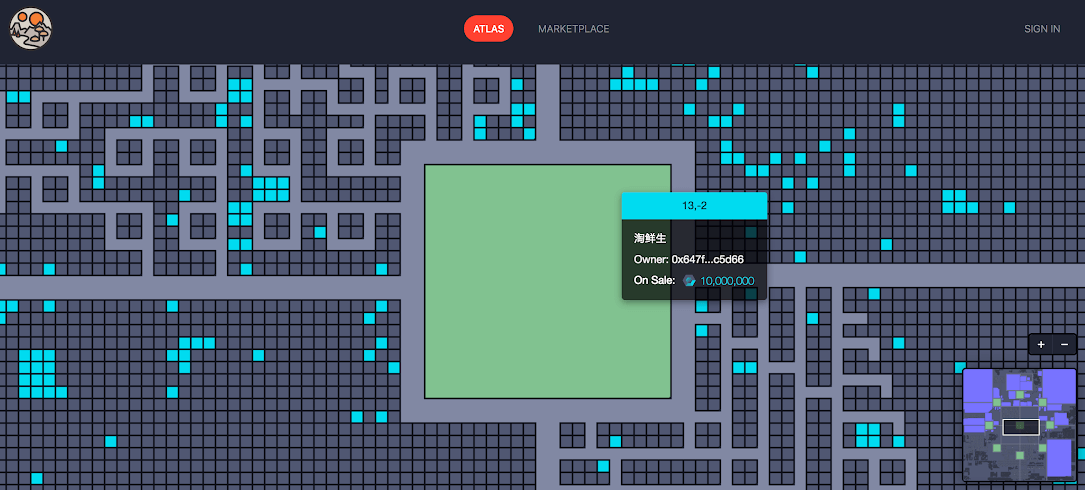 Decentraland is divided into a limited number of parcels, known as LAND.
LAND is the canvas on which you create your experiences. As an owner, you have full creative freedom and any income generated by anything you make goes straight into your pocket.
Like in the non-virtual world, users are able to traverse Decentraland, discovering experiences as they roam. As a result, your LAND's location can influence the types of visitors that you will attract.
You can navigate Decentraland's geography and themed districts using the ATLAS tool and find the best location to develop.
How to earn MANA? Competitions? Referrals?
Earn MANA by taking part in creator contest or in hackathons regularly (the next one is in September), competitions, organized by Decentraland to reward users by MANA tokens for different activities like creation of scenes or interactive content that will form part of Decentraland, whether it be a multiplayer game, interactive art installation or a virtual shop. Take your chance now! All news according to competitions are shown on Decentraland's social media channels: twitter, telegram and on blog. 
Explore with the Atlas and choose a virtualplace you love
Bringing digital assets to life
Blockchains allow us to create records of information without having to trust a central, third-party to maintain those records.
Cryptocurrencies are made possible by blockchains, but we can also use blockchains to store more complex information, such as unique game assets.
The Decentraland Marketplace is a fully decentralized and open market where you can discover, buy, sell, and manage your parcels of LAND.
Create avatars
Customize your look, grab your Passport to manage your digital identity, and set off on an adventure. A single sign-on to connect all of your experiences in Decentraland.
Personalize your avatar with a unique name – it's how people will recognize you across all of Decentraland. Get creative or keep it simple, but claim your name before the best ones are taken!
It's worth to try

Gaming on blockchain technology can help you to create really original content, earn tokens and change to a real cryptocurrencies. Start today!
Raido Finance, European company and cryptocurrency platform, opens up new horizons adding gaming platform's token to exchange! The first game that takes part is Decentraland with Token MANA. MANA is traded against ETH on Raido Finance marketplace. Buy Mana for ETH and create a mindblowing content on Decentraland.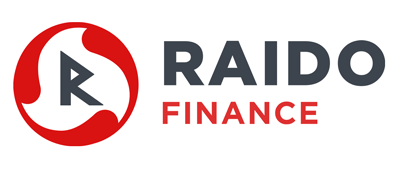 For those who care about protecting their cryptocurrency assets, it will be interesting to get acquainted with the 
Raido Finance cryptocurrency exchange
.
The European company RaidoFinance provides a reliable and transparent way to buy / sell cryptocurrency. As part of its activities, the company is guided by the KYC / AML policy. Carrying out a four-level customer verification provides the necessary level of interaction with the digital world.
The company is registered in the Republic of Estonia and has a number of licenses, thanks to which the company's clients can obtain all the necessary documents to confirm income. Which means: protecting your funds; the legal status of the purchase / sale of cryptocurrency; and also provides an opportunity to confirm the origin of income.
All these advantages will be appreciated by users of cryptoindustry.
In order to start cooperating with the European company RaidoFinance it is enough to press a button and go through a simple registration procedure in the project.