Bill Pascrell III, a big friend of The Betting Coach, talks about his role in the Betting on Sports event and new opportunities in the USA for experts and companies in the sector.
The members of the most important sports, betting and gaming industries in the world have chosen Betting on Sports to get together and make a group with the aim of creating new frontiers and talking about the future of an increasingly global sector.
Bill Pascrell III, known as BP3, we have already interviewed him in the past for the first regularized bets in New Jersey and it is a real pleasure to find him in Europe here in London.
He is one of the speakers of two information panels, very important for this event and will talk about its vast experience of US markets:
US: BETTING OPENING THE DOORS FOR CASINO – Wed 18 September 2019, 12:05 – 12:40
EUROPE'S GOT TALENT? RECRUITING IN THE US – Wed 18 September 2019 16:35 – 17:20
Bill is a Senior Partner, Strategic Advisor and Counsel with the largest state-contracted lobbying company in the United States, Princeton Public Affairs Group, Inc. with offices in Trenton, New Jersey and Washington, DC.
He is a world-renowned expert specializing in online games, sports betting, lotteries, exchange bets and horse races in the United States.
Over time he has handled business with many global groups including Hard Rock casinos, Sportech, Playtech, Golden Nugget, Atlantic Club Casino, Ocean Resort, Meadowland Race Track, Monmouth Park Race Track, Camelot, Lottoland, Jackpot, GVC, GiG, Kambi, Sportradar and PokerStars to name just a few. He and his company have an alliance with H2 Gambling Capital based in the United Kingdom.
BP3 recently led the campaign to legalize NJ sports betting after managing a successful state-level referendum. Today he is one of the 100 most influential personalities in New Jersey politics according to PolitickerNJ.com.
Here is our exclusive interview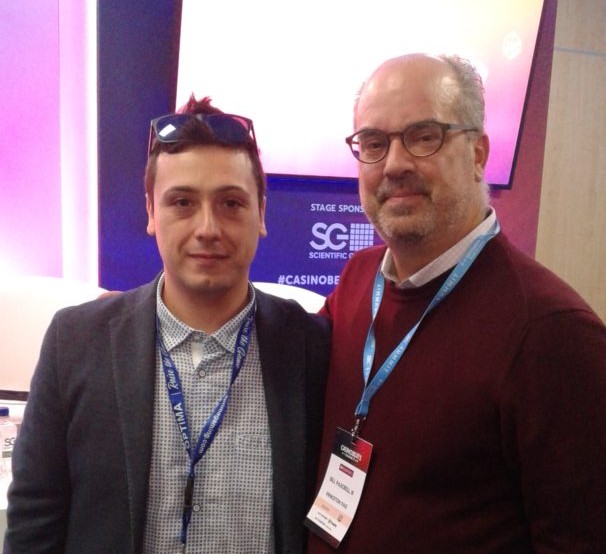 1 – Bill Pascrell III, you are among the panel's speakers – US: BETTING OPENING THE DOORS FOR CASINO –  What opportunities does the fast-evolving betting sector stateside offer the online casino market there? Why are there still so few states offering legalised real-money online gaming, and what can we expect to see from Pennsylvania – can it match New Jersey? More generally, is there still a lack of political will – or has the betting opportunity changed the conversation among lawmakers?
There are still only hand full of US States that have legalized on line gaming or sports betting.  There is still a huge education gap.  Many US lawmakers are not familiar or informed about the immense benefits and value of a fully regulated on line market.  The opportunities are boundless. NJ has had on line gaming for 6 years and on line sports betting for 1 year.  The most important statistic that is powerful is that 86% of the NJ sports betting market is on line.  States that don't embrace on line are losing tremendous opportunities for jobs, revenue and future growth.  NJ remains the mecca for on line gaming in the US.  PA will never compete with NJ because it has a burdensome regulatory framework and tax system.  There needs to be more education and advocacy on behalf of the industry to explain the value proposition of on line gaming.
2 – In – EUROPE'S GOT TALENT? RECRUITING IN THE US – we talk about the sudden acceleration of sports bets that has left operators, suppliers, affiliates and even regulators with enormous challenges in recruiting experienced staff. Which skill sets are needed in the US now and in the long run?
There is a huge talent gap in the US for the industry.  The main skills set that are required and lacking are compliance, government affairs and regulatory affairs in addition to the obvious skills involved in operations.  The industry is expected to generate 90,000 new US based jobs.
3 – Betting on sport is a very important and unmissable event for delegates from all over the world. What is your experience, past and present, in this event? What are the reasons that made the event a worldwide success?
BOS is definitely a must attend.  SBC puts on a great show and has no parallel.  There are so many conferences in this industry but what makes the BOS unique is that it has amazingly been able to balance strong and valuable content, excellent networking opportunities and the right level of experienced and professional attendees.  I have been involved in this industry for a long time.  SBC & BOS always produce the best in class and always exceed expectations.